Louisiana Capitol History and Tour
Other Capitol Complex Attractions
Nearby, are several tourist attractions. The Arsenal Museum is on the east side of the Capitol. This museum is housed in one of the original buildings from the Baton Rouge Arsenal. The Baton Rouge Arsenal was a U.S. Army post until 1879. The post served as a major staging point for the army during the Mexican War. The Governor's Mansion is located east of the arsenal building.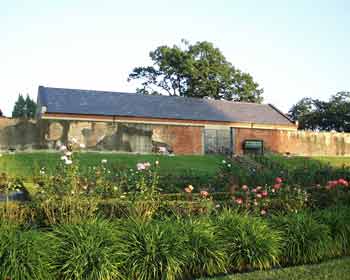 Arsenal Museum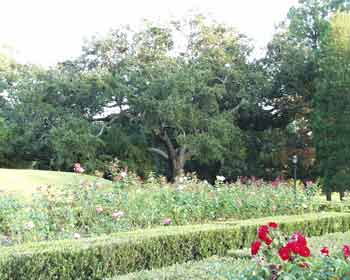 Capitol Grounds in front of the Arsenal
On the west side, nearest the Mississippi River is the Pentagon Barracks. Named because of their collective configuration, the Pentagon Barracks served as barracks for the U.S. Army from the early 1800s until being turned over to the Interior Department in the 1880s. Shortly thereafter, the barracks were given to the Louisiana State University and Agricultural and Mechanical College. The barracks housed cadets until LSU moved to its present location downriver. The Pentagon Barracks presently serve as office space for the Office of the Lieutenant Governor, and living quarters for out-of-town legislators.
Today, only four of the five original buildings still stand. There was a fifth building, closest to the river, but it was torn down not long after it was built, due to shoddy construction.
The barracks played host to many famous Americans during its time as a military post. Among these were the Marquis de Lafayette, Henry Clay, Confederate President Jefferson Davis, Robert E. Lee, William Tecumseh Sherman, and Thomas (Stonewall) Jackson. Also, many United States presidents or former presidents graced the site: Zachary Taylor, who commanded the post on three seperate occasions, and was commander at the time of his election, Andrew Jackson, Abraham Lincoln, and Ulysses S. Grant.